Financial Planning Services
In order to better serve our client's needs, we added financial services to our firm in 2000.  As tax consultants and advisors, we have an insight into our clients' finances and are well suited to assist them.  We take a holistic approach to their financial needs, looking beyond the numbers and focusing on what's important to them about their money and how we can best meet  their goals.  Mary Kay Meier is currently licensed in securities and insurance and is able to provide investment services. Meier Wealth Care  is a full-service financial firm.  By providing sound financial information, we believe you will be better able to identify your goals and make sound decisions to help reach them.   We can help you answer the questions you may have about your financial future, such as: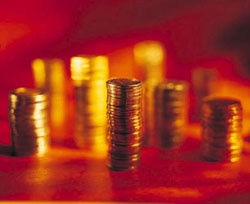 Will I be able to retire early?

How much money will I need in order to retire?

How can I get the most out of my 401(k)?

Should I have a traditional IRA or a Roth IRA?

How can I position my investments for higher potential returns while reducing risk?

How can I "inflation-proof" my investment income?

Do I need disability income insurance? Long-term care insurance?

How can I ensure that my children receive as much as possible from my estate?

What do I need to know about wills, trusts, and probate?
Our extensive background with tax planning matters distinguishes us from traditional financial planners.  We are able to provide the very important component of all financial planning : tax advice. We offer financial products and services tailored to your individual needs. Meier Wealth Care is committed to you for the long term.